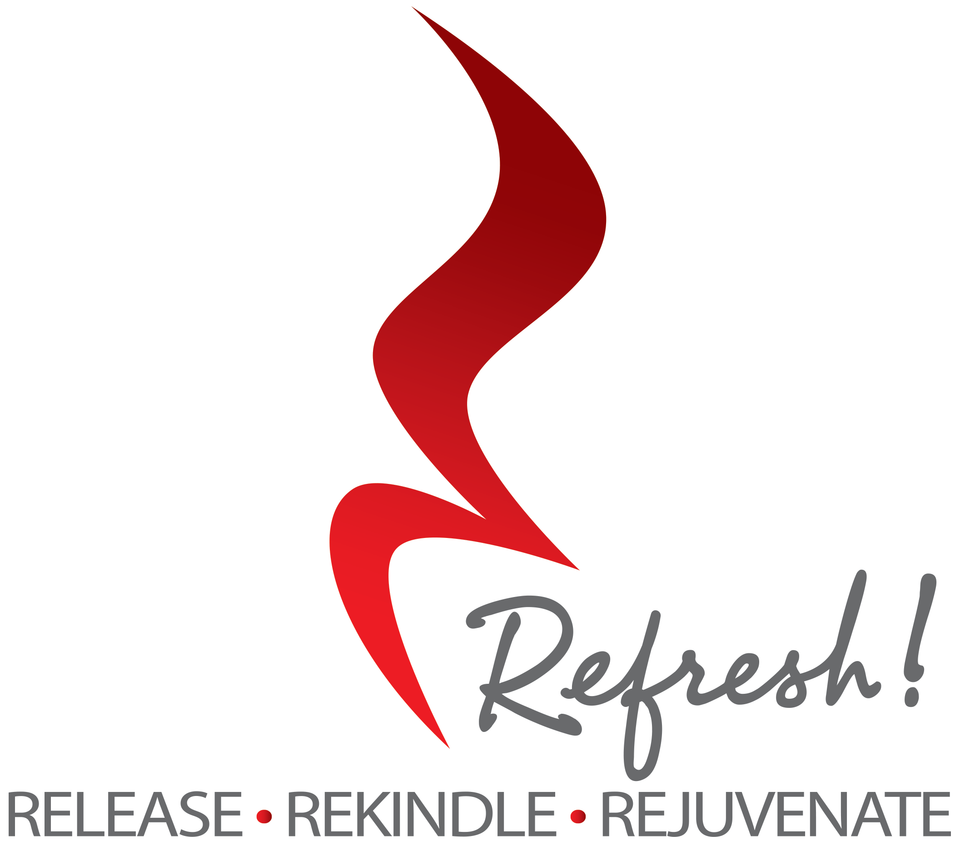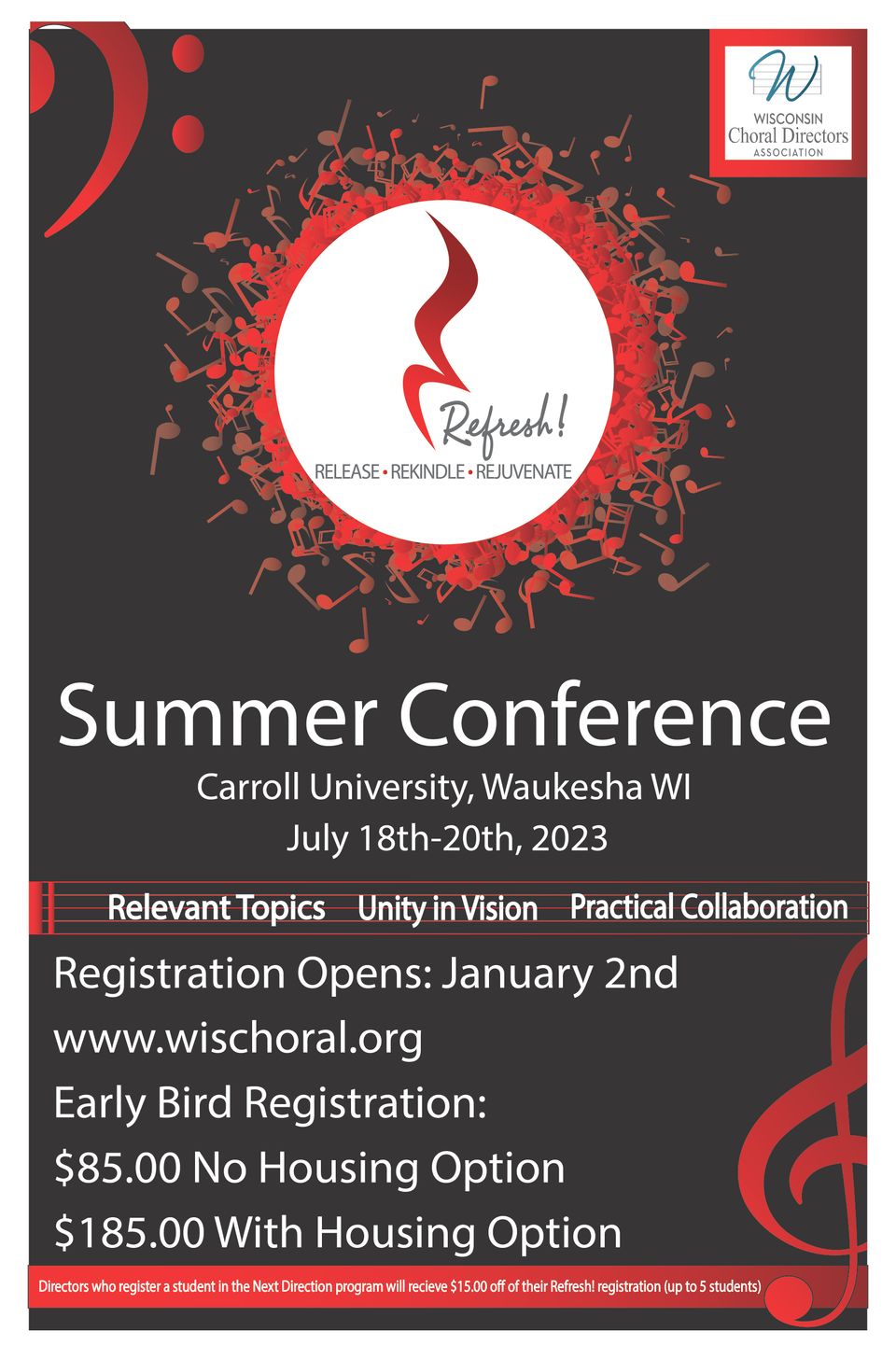 Refresh! is part of WCDA's summer conference, an event held on the campus of a university over a two-day period in July cooperatively with NextDirection. The purpose of this conference is for us to gather choral teachers from every corner of the state and every stage of their careers in a casual environment to learn from one another and from other teacher-conductors.

WCDA aims to keep the conference fees at a minimum, to make this event affordable for everyone. Refresh! draws choral directors of every age and level: from first year to retired teachers, elementary, middle, high school, and collegiate teachers, and church and community choir directors. Refresh! sessions range from our popular "ed camps", in which attendees choose from topics to discuss and learn from one another, to sessions where we learn from nationally recognized conductors.  We also sing and share food and fellowship together.

Please join us this summer for Refresh! at the WCDA Summer Conference July 18-20, 2023 on the Carroll University campus in Waukesha, WI.